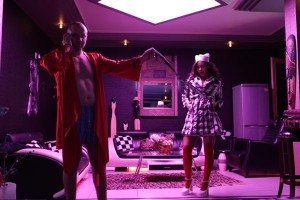 After the order of nurses in Lebanon filed a lawsuit against My Last Valentine in Beirut for showing an actress wearing a provocative nurse outfit, it seems that the film director Salim El-Turk decided to stop showing it in Lebanese cinemas instead of waiting for the General Security to take a decision about the lawsuit, as per Lebanon Files a while ago.
Still, I don't know why I'm feeling like the movie will keep showing, and that the producers are just spreading these news to get as much people as possible to go watch the movie now.
Update:
The movie is now showing again in theaters after it stopped for a while.