I just noticed Elnashra has published some classified communications between the interior miniter Marwan Charbel and prime minister Najib Mikati showing the data the Information Branch has requested following the assassination of General Wissam El Hassan.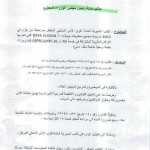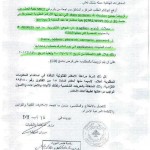 In all of those documents the Information Branch is requesting the below types of data from the two mobile operators in Lebanon (Alfa and Touch), while there's no mention of any ISP such as Cyberia, IDM, and the alike.
List of websites we visit along with all the information we submit to these websites including usernames and passwords. (It's relatively difficult to obtain these information if HTTPS is enabled)
Copies of exchanged e-mails and chat sessions.
Recordings of calls made through VoIP applications.
List of downloaded apps.
Call detail records
SMS records.
So unlike what has been circulating in the past few days, and judging from the content of these communications, the Information Branch is only interested in data logged by mobile operators and not ISPs. In addition, there was no explicit interest in obtaining Facebook credentials as the media was reporting.
Anyway I still find it disturbing to know that mobile operators might not be only keeping track of visited websites, but also of submitted information, e-mails, chat sessions, and even VoIP calls recordings! And it seems like they're really doing so since the telecommunications minister never claimed those records do not exist and instead is just rejecting the Information Branch's requests.
P.S: I found it weird that some communications were dated August 18th 2012, and got received by the office of the prime minister on the same day, even though they're requesting data from the period starting September 13th 2012 and ending November 10th 2012. It's like asking for data from the future!