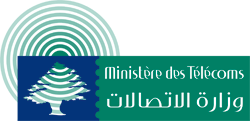 I just heard an announcement on the radio that all mobile subscribers will be soon required to submit their personal information (a copy of their ID + a recent photo) to the ministry of telecommunications in order to keep track of who's using each an every mobile number in Lebanon.
Mobile shop owners will be responsible for collecting the information of those who buy new phone lines, while existing subscribers will have to submit their information within a few months from now, and their lines will be automatically deactivated if they failed to comply with the deadline (I'll update the post with the exact date as soon as I know it).
I guess this will be so annoying especially when you decide to sell your phone line, since you will have to make sure the buyer registers it under his name so that you don't hold responsibility of anything he/she does with it!