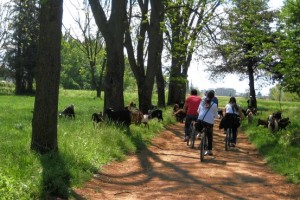 The Wall Street Journal compiled this list of five fun things to do around Lebanon in an article published yesterday.
Visiting one of the vineyards in Batroun or Bekaa and do wine tasting.
Sitting down at a Beirut couple's table for a home-cooked meal.
Visiting Mleeta museum in the south.
Vising Moussa Castle in Chouf.
Snowshoeing in the mountains.
It's good the articles mentions nothing about the nightlife in Beirut for a change! Anyway, I'm familiar with 4 out of the 5 things the author listed, but it's the first time for me to hear about this couple in Beirut (Sylvia Khoury & Charles Ghorayeb) who welcomes visitors in their own apartment in Beirut and offer them home cooked dishes for the price of $20 per person, and $30 including wine. Has anyone heard about them before? I tried to look them up online but found nothing except what the article mentions that they previously used to organize tours around Lebanon for tourists.
2. Sit down at a Beirut couple's table for a home-cooked meal

Sylvia Khoury and Charles Ghorayeb welcome visitors into their Beirut apartment for an evening of Lebanese food, wine and conversation. The couple, who formerly offered tailor-made tours of Lebanon to tourists, now focus on their home-kitchen venture. They serve dishes such as malfouf (stuffed cabbage leaves), shankleesh (ripened cheese) and makanek (little sausages). The food relies on seasonal staples that are grown in the couple's garden in Damour, just outside the city. $20 per person, $30 with wine; to make a reservation, email Ms. Khoury at skhoury131@hotmail.com
Would you give them a try?