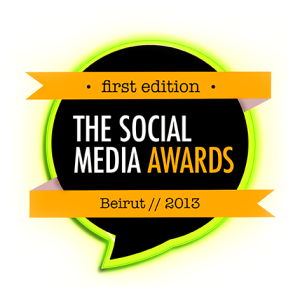 The people behind the Social Media Awards Beirut took a great step towards being transparent by posting their official results in numbers in the latest issue of Cloud 961 magazine.
The results show how many votes did every candidate get from both the public and judges, and final score was calculated based on the below formula:
Total score = (Candidate's public vote count / 2) + [ (Sum of public votes / 2) * (Candidate's judges vote count / Sum of judges cotes)]
Basically most results made sense to me except for the best fashion blog, where only 1 judge voted in favor of L'armoire de Lana even though she's making a great effort covering fashion event both inside and outside Lebanon.
Moreover, I was glad to see that 327 people voted for me in the best news blog category (and I'm truly thankful to each and everyone of them) even though I've never campaigned for votes and didn't even nominate myself in the first place.
You can check the figures on pages 10-11-12 of Cloud 961's latest issue here.