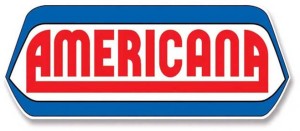 I was just informed by a good friend at Americana Group in Lebanon that Krispy Kreme, Costa, TGI Friday's and Signor Sassi are all closing down in Lebanon due to the turbulant time our economy is going through right now. Americana also manages KFC and Hardee's as well, but these two are staying for now since they're making profit.
I personally feel neutral about Costa, Friday's and Signor, but I wish Krispy Kreme stays since I just love their donuts and prefer them over the overrated Dunkin' Donuts.
It definitely sucks to be in the place of Americana or other big corporations who are all currently in survival mode, since everybody seems to prefer saving money than spending them on restaurants and luxury items. But I feel bad the most about the poeple who work at these places and will now be jobless, and these are mostly university students who work hard to pay their tuition fees.
I hope the warlords ruling this country are happy about the state we've come to!