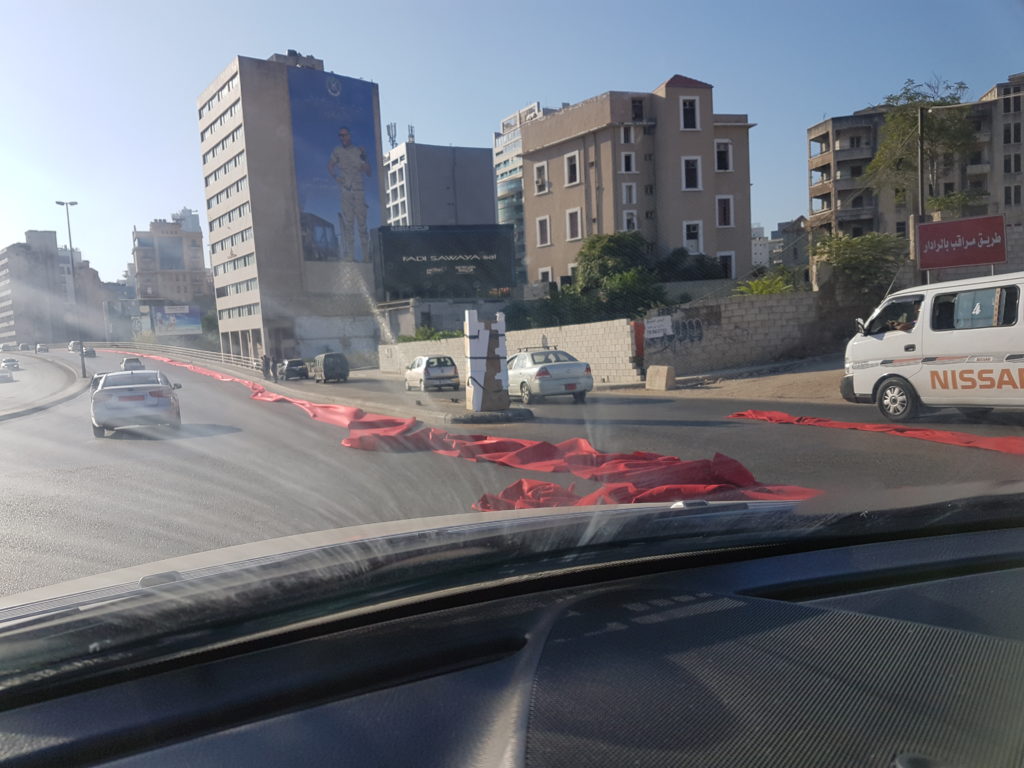 Earlier last week, a friend told me that the organizers of BIAF (Beirut International Awards Festival) are planning to lay down the world's longest red carpet as part of their 2-day event. The red carpet is expected to start somewhere in Hamra, then goes towards Achrafieh and all the way through downtown to Zaytouna Bay where the ceremony is taking place.
At first I was mainly concerned about the traffic jam this red carpet will be causing on a weekday. But after spotting parts of it on my way to work this morning, I think the traffic jam is absolutely not a problem compared to how hideous it looks!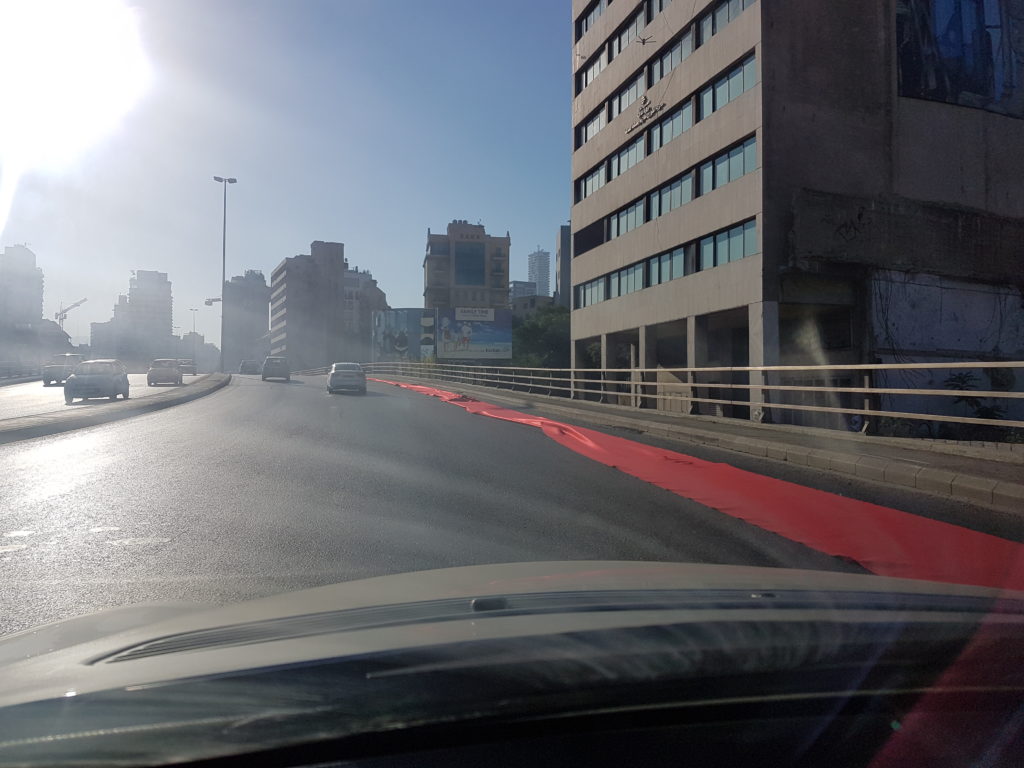 The thing doesn't qualify as a red carpet. It's barely a piece of red cloth, and it seems that some genius decided to lay it down last night and cars eventually ended up tearing it down.
The end result is needless to say, bahdaleh. I wish all the money that was put into this silly attempt to make it into the Guinness Book was allocated for something more meaningful, like helping Rozine get that liver transplant maybe!