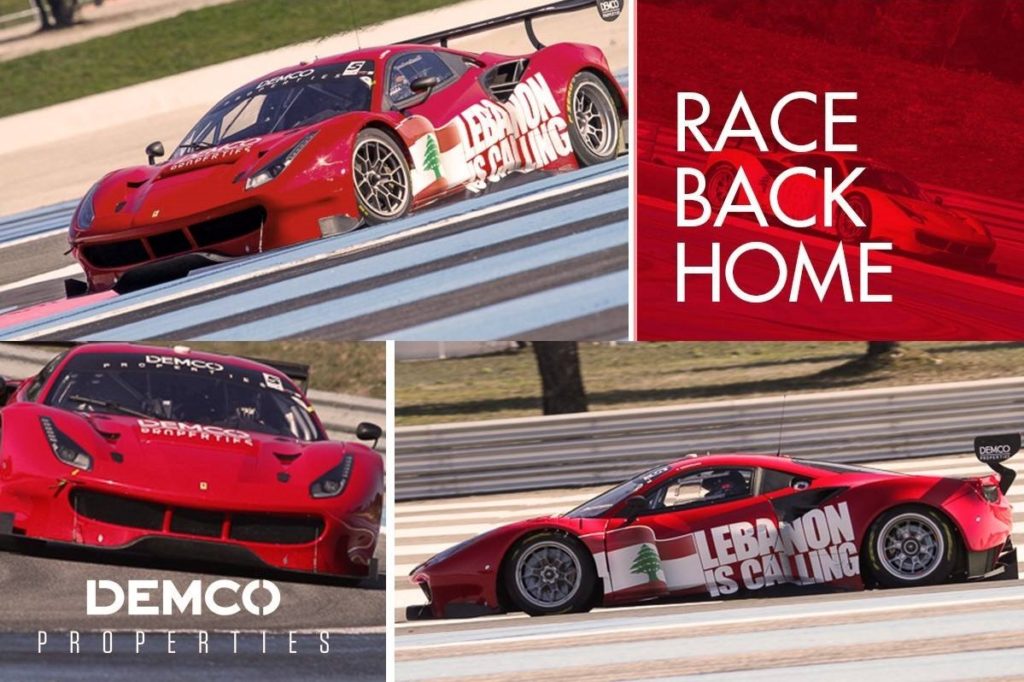 As part of the Blancpain GT Series Endurance Cup, Lebanese driver Alex Demirdjian (also CEO of Demco Steel) along with two other team mates is competing this weekend April 22nd and 23rd in the second round of the series, the TM Performance 3 Hours of Monza, which is an endurance race that will be held at Monza circuit in Italy.
A total of 53 teams will be participating and Alex will be competing aboard a Ferrari 488 GT3 with the "Lebanon is calling" slogan all over it.
A friend will be attending the event and promised to try to send me some photos and I will definitely be sharing them here if she did. In all cases, let's all cross our fingers for Alex!