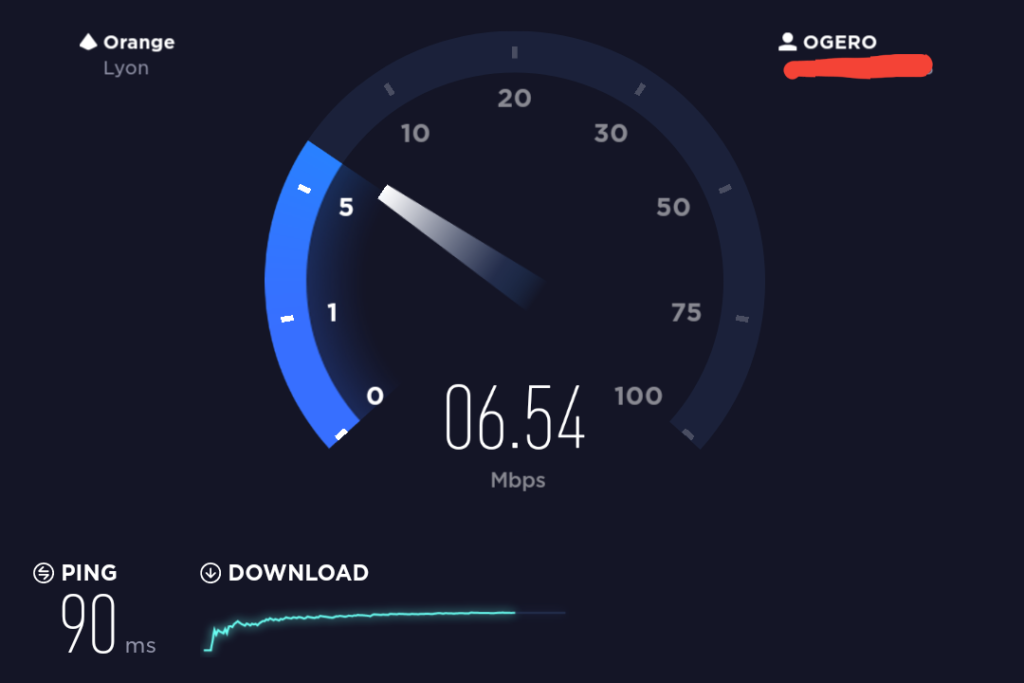 Today marked the third day in Ogero's "Unleash the speed" tests for subscribers in Beirut, and among the exchange offices that were included today is the Achrafieh exchange office, so I passed by one of my friends there in the area to test the "unleashed" bandwidth myself!
I eventually used speedtest.net and picked a server in Lyon that I usually use to test my home connection. I performed numerous tests and was impressed by the download speed which was consistent at ~6.5Mbps (3 times the subscription original speed), however the ping latency varied from 90 milliseconds as shown above up to 300 milliseconds, it's worth noting though that ping to local servers at Cyberia and Connect was consistently less than 50 milliseconds.
Assuming the subscription fees will remain unchanged or hopefully decrease, the speed upgrades are much welcome but the latency thing should definitely be reduced to provide a better experience for online gamers. Aside from that, the ultimate challenge for Ogero will of course be to cope with the increasing demand on bandwidth once they remove the speed caps for all subscribers. People are currently barely getting the speeds they are subscribed to, so increasing line speeds without having the necessary bandwidth to cater for the users is going to be pretty disappointing.
Anyway, I don't want to be pessimistic about the upgrade plan, but let's just keep our fingers crossed until it is all done.