Pasta Di Casa has got to be one of the best restaurants I've been to over the past months, a true gem! Located at the end of Jounblat street in Clemenceau, the restaurant's exterior doesn't look pretty much appealing, but the inside is really nice, it has a quiet simple decoration with old family photos on the walls making it feel so cozy.
Upon receiving our order, a couple of appetizers and a main dish for each of us, were surprised by how generous their portions are, in fact 3 our of the 4 of us didn't even finish their meals.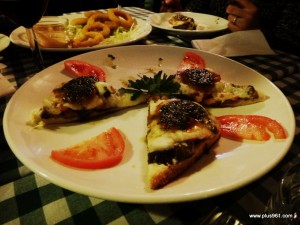 I personally had a half portion of lasagna and tasted a bit of one of their steaks ("coeur de filet" I think) and shrimp pasta, all of which were really really good.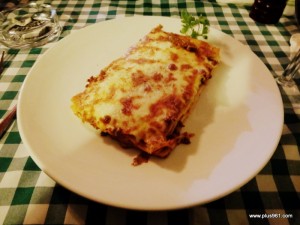 A meal for two with soft drinks at Pasta Di Casa will probably cost you 50,000L.L or even less, and the place if definitely recommended.