Kassis Electric is offering to teach you for free how to spy on your spouse through their mobile phone when you buy them an iPhone 4 as a gift from the store!
That's what their ad in Al-Waseet says, check the below snapshot.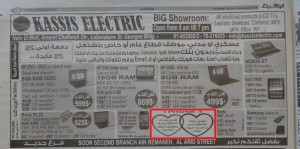 So be careful next time you get a gift from Kassis Eelectric!