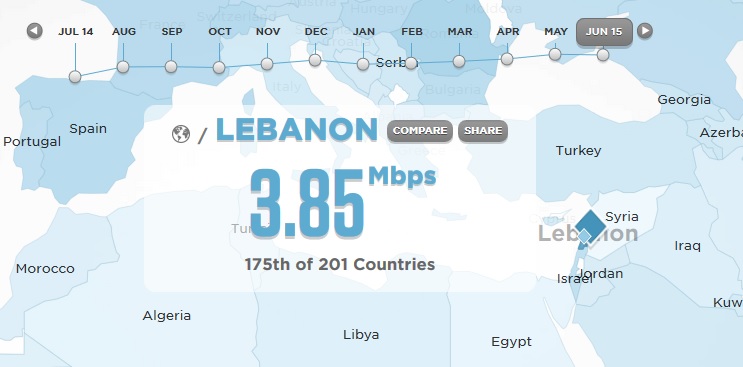 Speaking at the third edition of the Global Business Summit yesterday, Prime Minister Hariri claimed that one of the priorities he set for his new government is to increase the internet speed in Lebanon by 20-fold.
His promise is a bit vague to be honest and no further explanation was given for us to know what exactly is going to increase 20 times, is it the average internet speed that households are currently gettings (20 x 2Mbps) or is it the overall capacity provided to ISPs in order to enhance our connection quality?
We all know there was a plan by minister Harb in 2015 to overhaul the current infrastructure in order to allow us to benefit from better speeds, but the upgrade was set to be completed in 2020… and knowing that Hariri's government is supposed to only serve until the next parliament elections in 9 months, I'm not really sure how is he going to fulfill his promise while slow-speed copper wires are still used to connect us to central offices.
Anyway, when it comes to internet, I prefer to remain a bit optimistic because we really need a better connection so bad, not only for personal use but because the infrastructure upgrade will definitely have a positive impact on our economy. And in all cases, no matter what the government plans are, I hope they start by getting rid of Abdel Menhem Youssef first!