Today's episode of "Freeze I will shoot you" is brought to you from a nice village called "Balaa" in Tannourine, located around 70 kilometers from Beirut. I went there 10 days ago with some friends under the guidance of Mireille (from Life Geeked), who showed us a lot of nice places in both of Batroun, Tannourine, and Laklouk. So Balaa was actually just a stop on a one day road trip.
Balaa is very famous for its 250 meters deep natural sink hole that  has been carved by water 160 million years ago! According to Mireille, a magnificent waterfall can be observed during winter and spring with water vapors rising up to the surface, so I'm definitely going to revisit Balaa again.
Moving to the photos…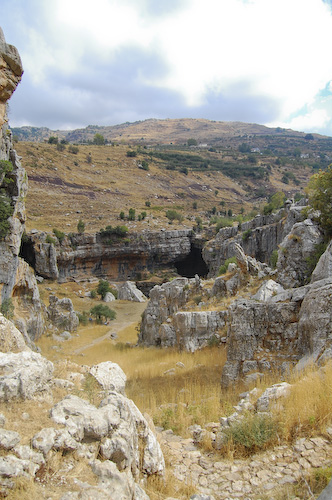 There's a distance of around 300 meters separating the sinkhole from the main road, and yes you have to walk to get to it.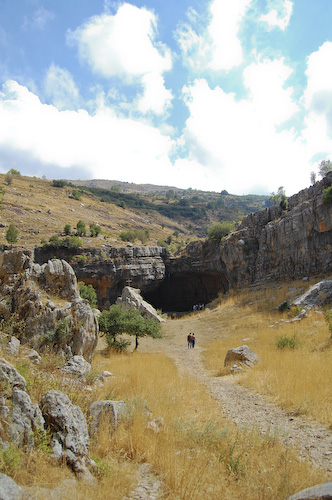 And we're gettig closer..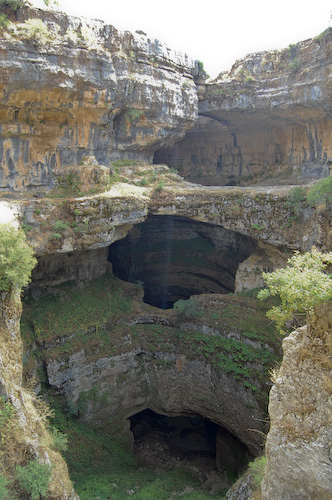 And here we are! The photos actually do no justice to the location. What appears like a shade in the middle is actually is small waterfall.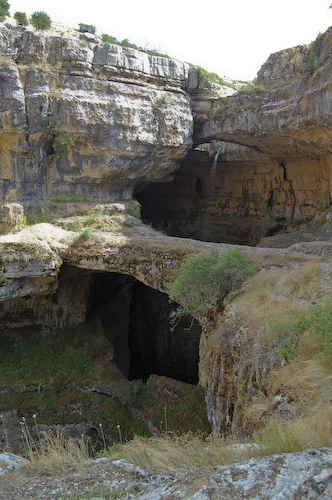 As you can see, the place IS dangerous, the edges are a bit slippery and you really don't want to risk falling down.
The bridge in the middle is reachable, and the below photo is taken from its top.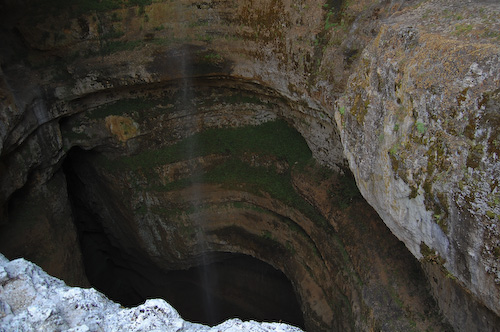 Yep, 250 meters deep!
The location is suitable for a picnic by the way, but camping is forbidden as per the ministry of environment.
My next destination will hopefully be ammiq.