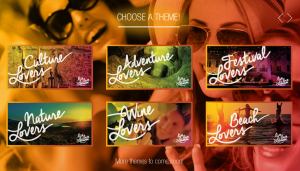 I've been following the #LiveLoveLebanon campaign lately, and I really respect the effort the people behind it are putting to let the tourism industry flourish again. But let's be honest for a second, would you really recommend Lebanon as touristic destination to a foreign friend of yours?
I mean I know we've got some cool places, but the touristic experience Lebanon offers definitely doesn't come anywhere near the ones offered by several countries around us like Turkey, Dubai, Cyprus and Jordan maybe.
So just in case you were saving money for a summer vacation in Lebanon, here are 8 reasons why you should go spend it somewhere else.
1. Bad infrastructure
Commuting inside the main cities is guaranteed to get you stuck in traffic for hours, and planning long trips will cost you an an arm and a leg due to our bad public transportation system. Meanwhile, other countries have metro networks to make your life much easier!
And talking about bad infrastructure, you should probably know we still suffer from power outages here.
2. Expensive beach resorts
What's summer vacation without beach? You probably have been to other countries and are used to the fact that beach is for everyone, but that's not valid here in Lebanon. Access to beach resorts costs $30-35 / person. And don't you dare to order a sandwich from their local restaurant, the bill will most probably knock you out.
On the other hand, nearby destinations have gorgeous public beaches where you can get your own food and snacks!
People may now argue that public beaches DO exist here in Lebanon. But the question is, are they advertised to tourists?
3. How the hell do I get there?!
Ok, we get it, Balou' Bala and Nahr Ibrahim among many other places are pretty cool. But how the hell can one reach them?! It is true that we have some hidden gems around the country, but well they're just… very well hidden!
Unless you know someone here who knows his way around very well, you will most probably just stick to the main boring attractions. (e.g Zaitunay Bay, Hamra, Malls, etc…)
4. Overpriced restaurants and clubs
The trend for restaurants nowadays is claiming to use premium Angus beef to justify the inflated prices on their menus. Wait until they hear about the Kobe beef!
I truly believe we pay a lot of money here in Lebanon for mediocre service and food quality. On the contrary, and trust me on this, you get much better dining experiences in Dubai and Istanbul for less money.
5. Angry people everywhere
Most of the people here seem to be constantly frustrated or upset at something! We always have something to whine about. We whine about electricity, internet, politicians, traffic, world cup broadcasting rights, and then we take it all on each others when driving!
People elsewhere are happier because unlike us they don't need to worry about basics like water and electricity, and therefore you don't get depressed everytime you look at them!
6. No, you're not scoring tonight
So you're coming from one of the gulf region where Lebanese girls have the reputation of being so easy and you're expecting to get laid with every chick you meet, right? NOT REALLY! Beirut is not the sin city you think it is, and it isn't really easy to get laid around here.
If sex tourism is your thing, spare yourself the time and just book a trip to Pattaya, the mother of all sin cities!
7. Safety first

How the hell do you plan a trip to a country where explosions occur randomly?! And even if these explosions are thought to be limited to certain areas, WHY TAKE THE RISK?!
8. Organized chaos
Lebanon is nothing but a state of organized chaos. We cut off each others when waiting in line, we hate to stop on red signs, we let the valet parking people rule our streets, we block roads for no reason, and yet for god knows why we just love how things go around here!
For all of the above, just go put your money somewhere else and don't let anyone fool you with talks about how good the nighlife here is, we indeed have an interesting nightlife scene, but it's definitely not worth it. Lebanon is seriously so overrated as a touristic destination.
And finally, you as a Lebanese better stop wasting money on expensive restaurants, clubs and resorts, and I guarantee in a few months you will save enough money to go on a trip or two to some really cool places!!