I saw these ice pops at a small store that sells american goods near TSC Jnah, so I decided to buy some since I used to love them when I was a kid.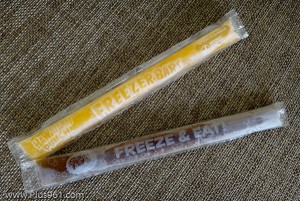 I can't say this was the best way to remember my childhood since they tasted like a cough medicine! They even beat Bonjus with the artificial flavors.
Were they really that bad back in the 90's?